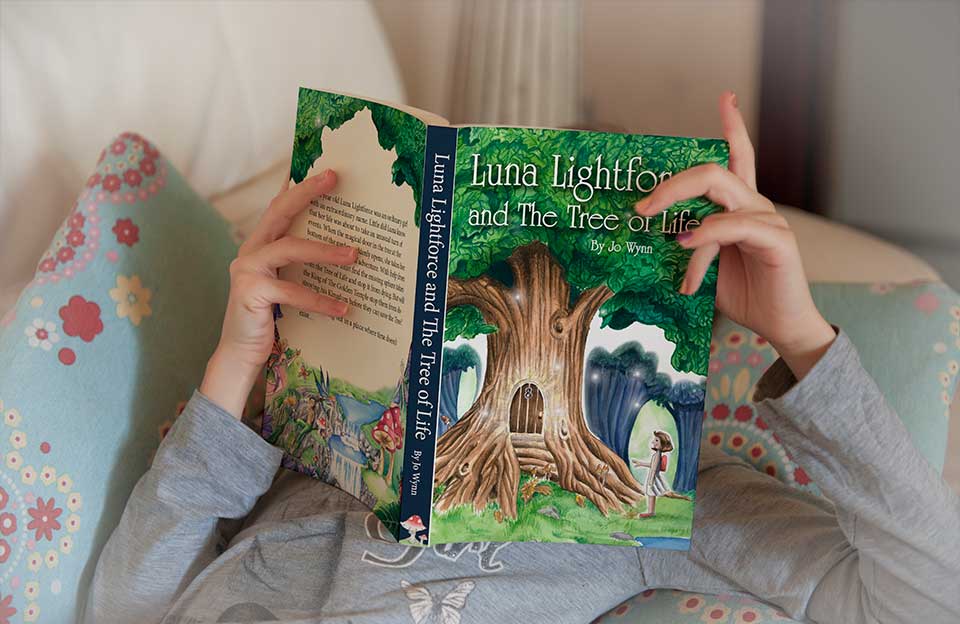 Kunde:
Forfatter Jo Wynn
Opgave:
Illustration - Akvarel A3
Cover og plakat
Jo Wynn er en engelsk forfatter der har skrevet et eventyr om Luna Lightforce and the tree og Life. Hun ønskede sig et cover til sin bog. I processen opstod ideen med at lave en plakat, hvis delelementer kunne bruges til coveret. Således kunne man slå flere fluer med et smæk.
"Working with Eva is an absolute joy. Her understanding of what is needed through conversations and her studying the text allowed her to create an amazing design. The whole process was extremely smooth and I cannot be happier with the outcome for my first children's novel. It looks amazing. Thank You Eva...!"